Accepting Guest Students for Summer School 2020
We are now accepting students for Summer School 2020 August
Due to the influence of COVID-19, we may not be able to go on excursions as usual but that doesn't mean we can't have fun!
Please contact us for more information.
Contact GGIS For More Information   Enrollment
Seasonal Program Overview
When: 3 Aug –  31 Aug
Age: Elementary School Students may join week 1-2, students under 6 years old may join week 2-4
Campus: To Be Decided

Hours: 9:00~19:00

How to Apply: Applications are accepted by week. Please contact us first for more information.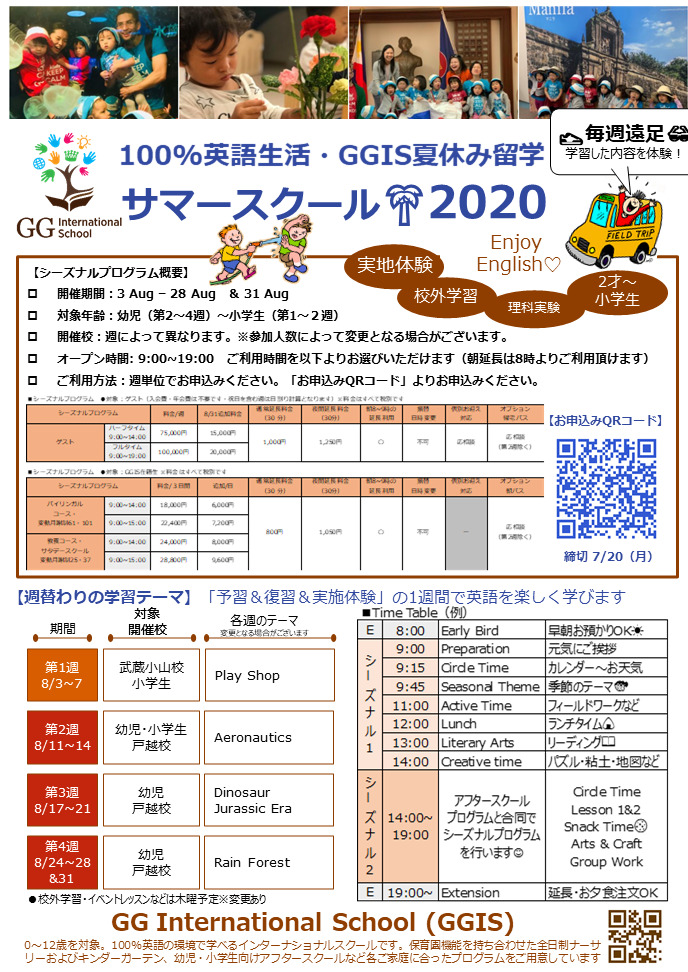 PDF:202007【GG】SummerSchool_ForGuest_v1.0